If you would like to book me for a talk at your event, please complete the booking form.
The most popular talk is my presentation about the lighthouses of Beachy Head.
The Lighthouses of Beachy Head
The history of the Belle Tout and Beachy Head Lighthouses
Coastal erosion, cliff falls and the need for the lighthouses
The moving of the Belle Tout lighthouse and its renovation
The painting of the Beachy Head lighthouse stripes
Duration 1 hour, with slideshow and questions
More detailed information about the content of this talk
All talks are approximately one hour, with the opportunity for questions and discussion afterwards.
Existing presentation facilities can be used, or I can supply my own
Talks can be adjusted to fit required timescale as necessary with bespoke talks by arrangement.
Book Rob Wassell to talk at your event
"A truly fascinating talk. Thank you".
"Rob clearly has a love for these wonderful lighthouses."
"Your talk has been one of the most popular we've ever had."
"Our members thoroughly enjoyed your talk."
"Many thanks for the excellent talk."
Upcoming talks
The Lighthouses of Beachy Head
8th November 2023, Women's Institute, Morwenstow, Cornwall
27th February 2024 - East Dean and Friston History Group, East Dean
7th March 2024 - Seaford U3A, Seaford, East Sussex
Postponed lighthouse talks pending reschedule since Covid
3rd May 2020 - West Sussex Archives Society, Chichester, West Sussex (Postponed)
12th May 2020 - Townswomens Guild, Seaford, East Sussex (Postponed)
2nd September 2020 - For Those In Peril On The Sea, Eastbourne, East Sussex (Postponed)
Future lighthouse talks with dates to be finalised
South Bucks (Beaconsfield) U3A, Beaconsfield, Buckinghamshire
---
The Lighthouses of Beachy Head
Tuesday 25th April 2023
Hailsham U3A, Civic Hall, Hailsham, East Sussex
The Lighthouses of Beachy Head
Friday 1st April 2022
Heartsease, Seaford, East Sussex
The Lighthouses of Beachy Head
Tuesday 15th February 2022
Probus Club of East Grinstead, West Sussex
The Lighthouses of Beachy Head
Friday 14th February 2020
RNLI Eastbourne, Langham Hotel, Eastbourne, East Sussex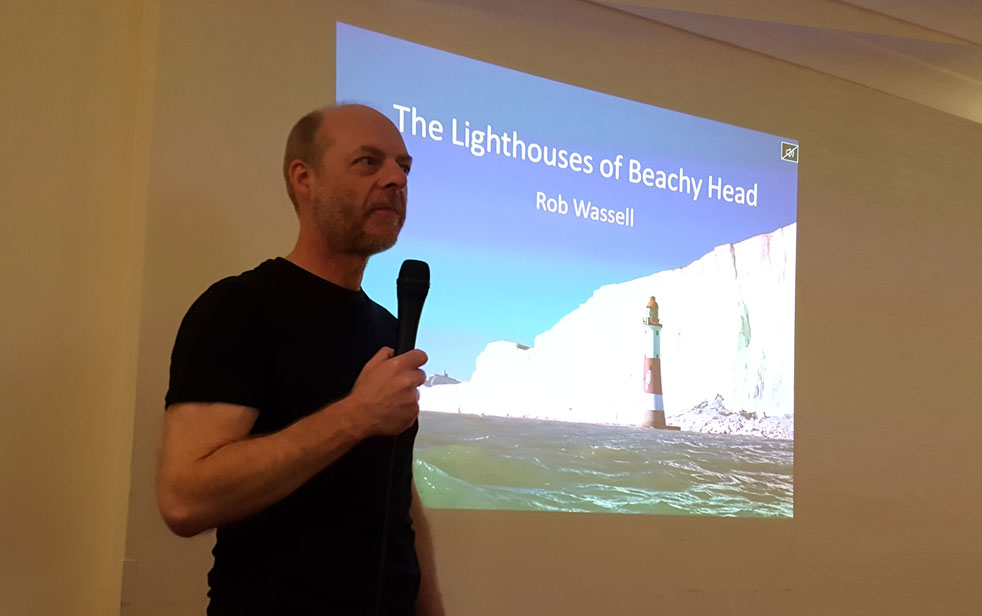 The Lighthouses of Beachy Head
Wednesday 5th June 2019
Eastbourne U3A, Eastbourne, East Sussex
The Lighthouses of Beachy Head
Wednesday 26th September 2018
Billingshurst Wednesday Group, Billingshurst, West, East Sussex
The Lighthouses of Beachy Head
Wednesday 11th October 2017
Women's Fellowship, Rustington, West Sussex
The Lighthouses of Beachy Head
Friday 31st March 2017
Over 50's Club, Church Hall, Sompting
The Beachy Head Lighthouse
Monday 31st October 2016 at 1pm
Eastbourne Rotary Club, Eastbourne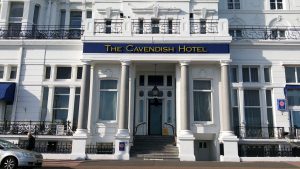 The Lighthouses of Beachy Head
10th October 2014 at 7pm
National Trust Visitor Centre, Birling Gap for the National Trust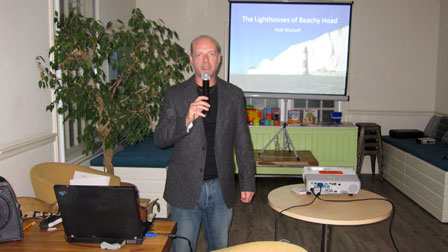 The Lighthouses of Beachy Head
25th October 2013 (Watch on YouTube)
Ferring Village Hall for the Ferring Conservation Group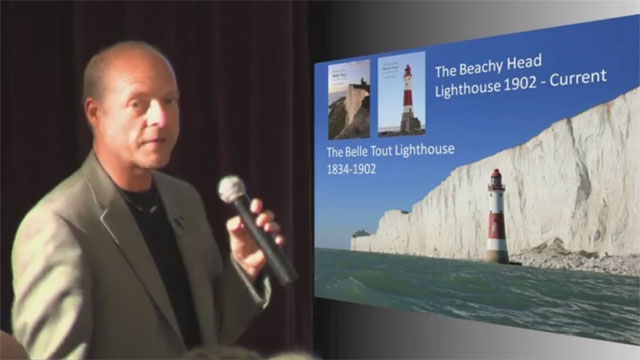 The Lighthouses of Beachy Head by Rob Wassell
The Lighthouses of Beachy Head
Friday 3rd March 2023
Morwenstow Society, Morwenstow, Cornwall
The Lighthouses of Beachy Head
Thursday 6th October 2022
Seaford Baptist Church, Seaford, East Sussex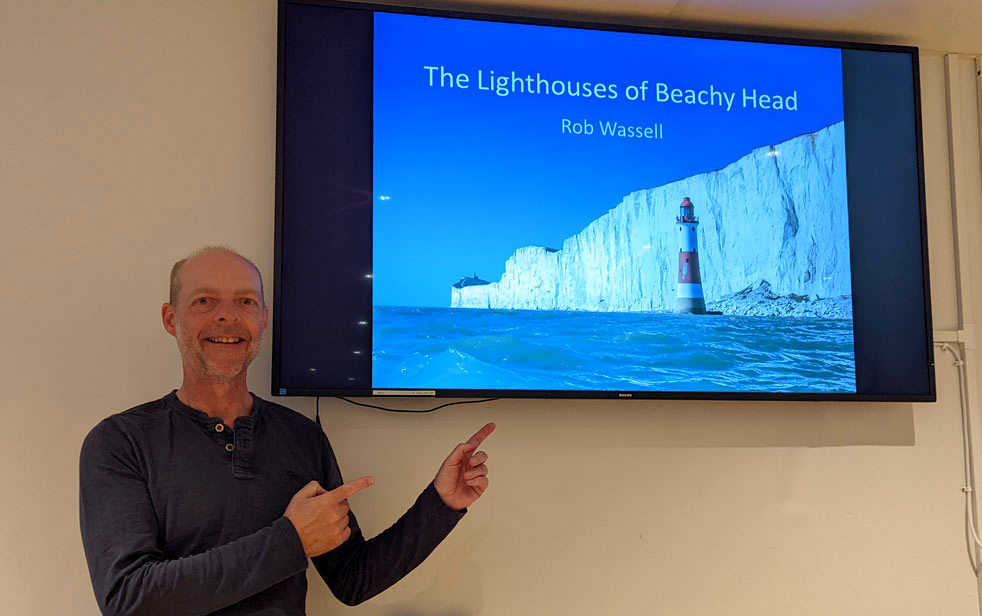 The Lighthouses of Beachy Head
Thursday 6th October 2022
Family Roots, Eastbourne, East Sussex
The Lighthouses of Beachy Head
Tuesday 12th March 2020
Billingshurst Local History Society, West Sussex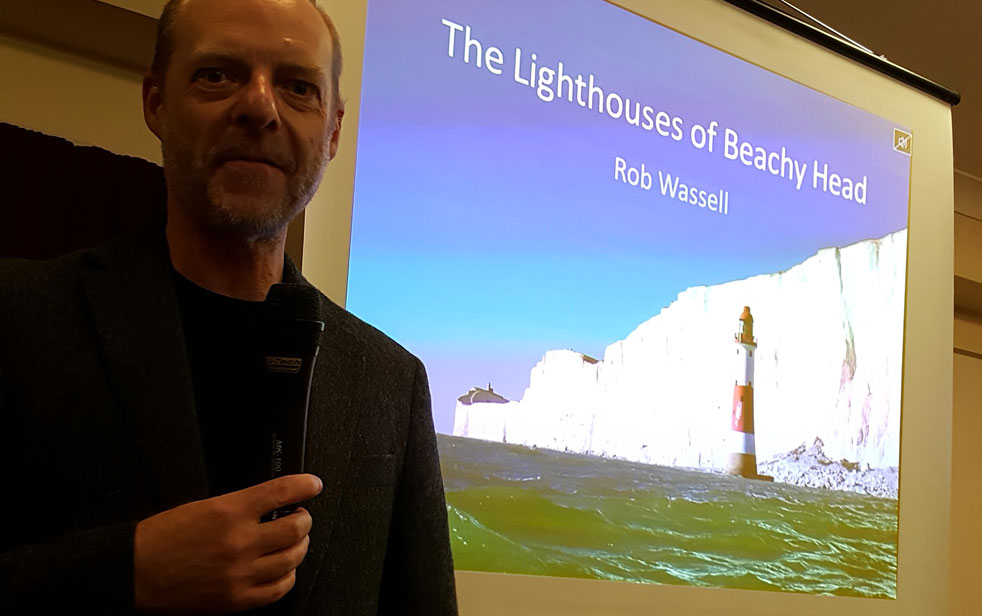 The Lighthouses of Beachy Head
Tuesday 10th March 2020
Stepping Stones Club, Rustington, West Sussex
The Lighthouses of Beachy Head
Tuesday 18th June 2019
Brodie Place, Eastbourne, East Sussex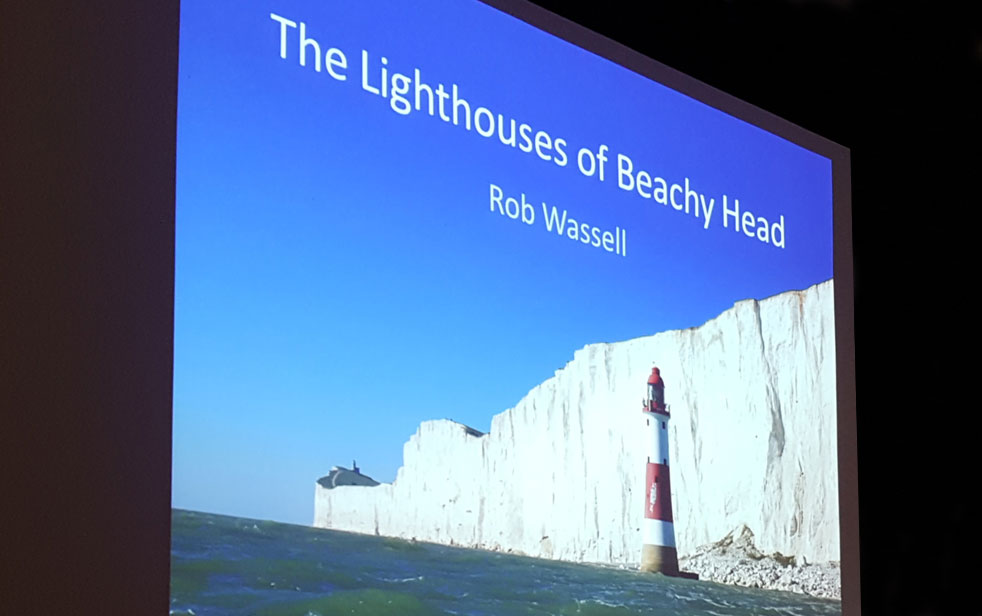 The Lighthouses of Beachy Head
Wednesday 15th May 2019
Hedgerley Historical Society, Buckinghamshire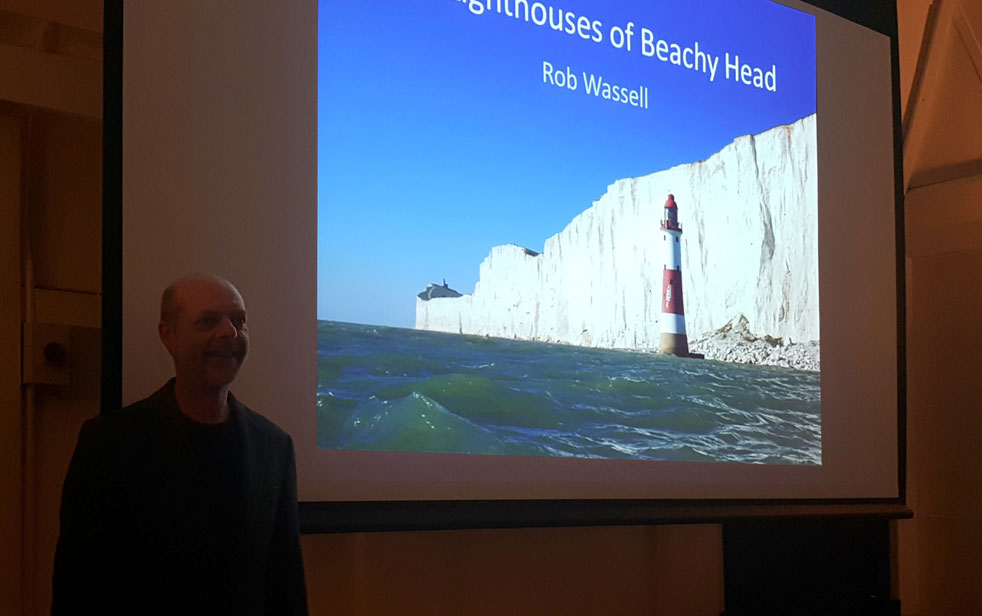 The Lighthouses of Beachy Head
Wednesday 7th March 2018
Eastbourne U3a, Eastbourne, East Sussex
The Lighthouses of Beachy Head
Tuesday 21st November 2017
Worthing Walking & Social Club, Worthing, West Sussex
The Lighthouses of Beachy Head
Thursday 21st September 2017
Sutton Mariners, Sutton, Surrey
The Lighthouses of Beachy Head
Friday 9th January 2017 11:45 to 2pm
Look and Sea Heritage Centre, Littlehampton
The History of the Beachy Head and Belle Tout Lighthouses
Tuesday 23rd February 2016 at 7.30
The Worthing Society, Worthing Library Lecture Hall